Entegris is delighted to announce our collaboration with Agilitech, a pioneering partner to the biotech industry. Agilitech provides highly flexible, scalable, and future-proof single-use technologies for every step of the bioprocess. These include chromatography systems, mixers, and custom-tailored bioprocess controllers that scale from the laboratory to commercial production environments. This makes them a natural fit for the unique needs of life sciences customers.
"In the bioprocessing market, the process is the product. Agilitech's focus on meeting the customer's process needs lines up well with the Entegris approach, which involves offering customer configured solutions to better serve the market," said Todd Kapp, Global Commercial Development Director, Life Sciences, Entegris.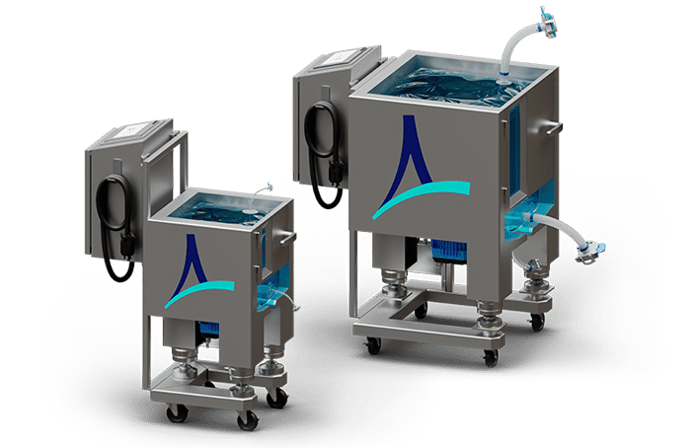 Our collaboration with Agilitech allows us to offer an extended line of custom, single-use systems for cell and gene therapies. With them, we can deliver flexible technologies that accelerate speed-to-market, optimize yield, and maintain high purity. The Agilitech partnership offers customers a complete, end-to-end solution for all bioproduction needs, including both upstream and downstream solutions.
"Our partnership with Entegris dovetails perfectly with the end-to-end bioprocess solutions we offer at Agilitech, as both companies specialize in providing flexible and customizable single-use solutions for bioprocessing," said Phil Sanders, Biotech Chief Innovation Officer, Agilitech. "By combining our expertise, we have the ability to design tailored solutions in a safe and speedy manner, delivering additional value to our customers."
Entegris is proud to deliver technology solutions to help solve multifaceted cell and gene therapy requirements through our portfolio of single-use products.
Visit our microsite for more information on our cell and gene therapy solutions.