Simplify your operations and supply chain with a versatile contamination control strategy.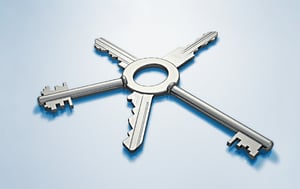 Integrated circuit manufacturing cycle time has never been more scrutinized. With an ongoing increase in fab utilization, the ability to save time is paramount to meet customer commitments. Process variations that were once absorbed into expected failure rates are now being examined more closely to find solutions to meet today's yield goals. Contamination control is proven to have a positive impact on both your yield and equipment efficiency.

Liquid filters ensure chemical purity and maintain high wafer yields. Filter reliability and efficiency are crucial considerations for your contamination control approach. Cleaner liquids equate to fewer defects caused by particles, gels, organics, and other materials, ensuring a reliable process. Filters, however, do not have an infinite lifetime and must be replaced at some frequency. Matching the right filter to your unit process, and choosing a filter that enables a long filter lifetime with a shorter flush-up time is the optimal solution to balance reliability and efficiency

Building upon the strong foundation of our Guardian® PS filters, Astera filters provide a versatile contamination control solution for aqueous chemistry unit processes. The novel Astera polyarylsulfone (PAS) membrane is designed for broad compatibility within dilute chemistries. The ability to utilize Astera filters across multiple applications simplifies your contamination control strategy by needing to hold fewer filters in stock.
Contact Entegris to unlock the performance benefits of Astera filters today.