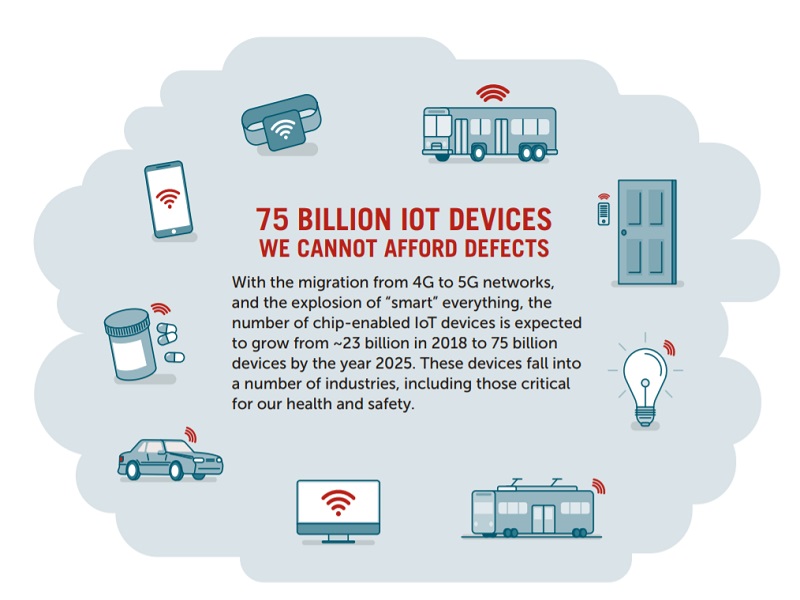 Today, Entegris recognizes a milestone event in the semiconductor industry.
Global Internet of Things Day was first initiated by the IoT Council in 2010. It serves as an invitation to communities around the world to discuss the implications and visions for the future of IoT. The event has grown in scale and scope as advancements in smart devices connected to wireless networks (4G/5G), WiFi networks, and near field communications (NFC, RFID, Bluetooth) continue to be integrated into our everyday lives.
According to our Chief Technology Officer, Jim O'Neill, it's not enough to simply build out capacity to satisfy this demand; superior reliability and performance and IC components specific to each application also need to be considered.
The time has come for our industry to adjust its mindset and proactively address the key challenges brought on by these new technologies. It will take collaboration from across the supply chain to meet capacity, cost, performance, yield and reliability demands. By working together, higher standards will be set and the industry will be better positioned to achieve things only previously imagined.
To learn more about IoT and the challenges the industry must overcome to drive innovation, visit www.entegris.com/IoT.